Ilya

Sergey
Lead Language Designer at Zilliqa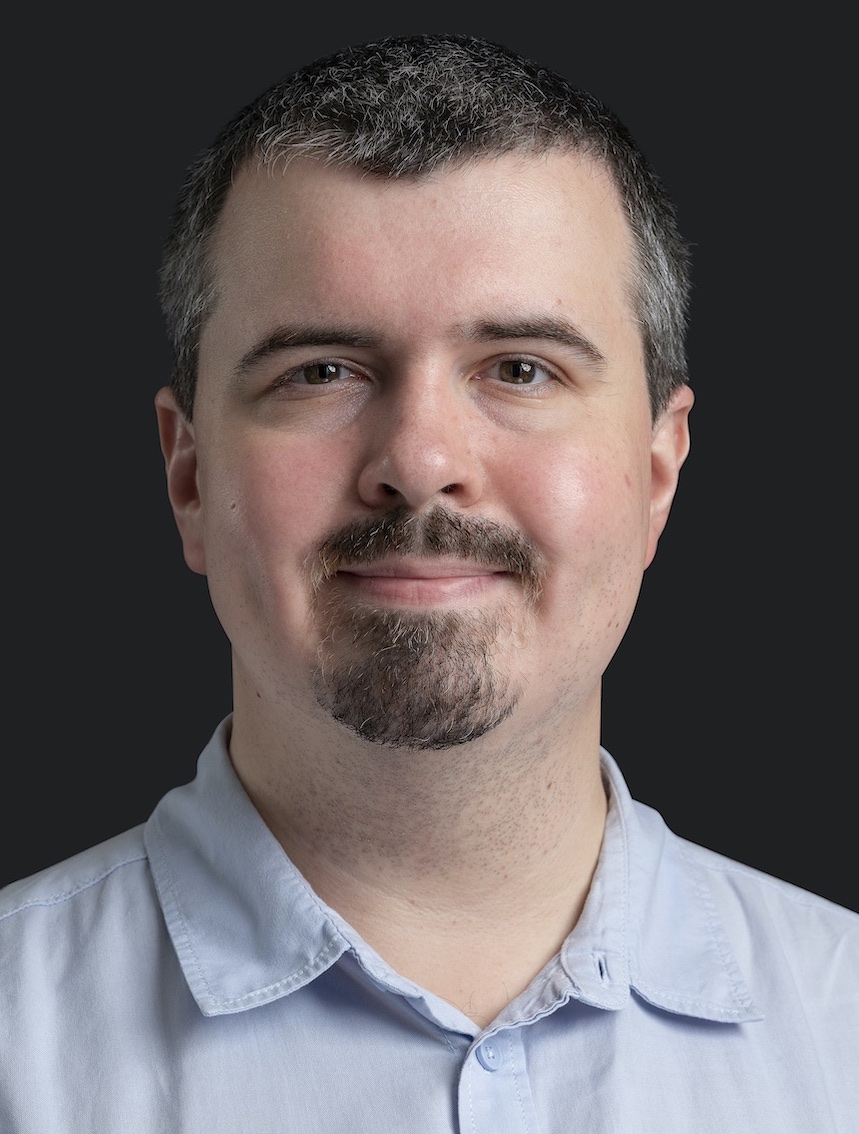 I am a tenured Associate Professor at Yale-NUS College and School of Computing of National University of Singapore, where I run the VERSE research lab.
I do research in programming language design and implementation, software verification, program synthesis and repair. I am the recipient of the AITO Dahl-Nygaard Junior Prize 2019. I designed and co-developed Scilla, a programming language for safe smart contracts, used by Zilliqa. I organised the ICFP Programming Contest 2019. In the past, I contributed to Facebook Infer and Glasgow Haskell Compiler. Very long time ago, I used to work on Scala and Clojure language support in IntelliJ IDEA.
Before moving to Singapore, I was a faculty at University College London in 2015-2018. Prior to that, I was a postdoc at IMDEA Software Institute. I hold a PhD in Computer Science from KU Leuven, and an MSc in mathematics from St Petersburg University. Before joining academia I worked as a software engineer at JetBrains.
---
coordinates
Postal Address:


Yale-NUS College, 28 College Avenue West
#01-501, Singapore 138533
Email:
Offices:

RC3-01-03E, Cendana (Yale-NUS), COM2-02-42 (NUS SoC)
Office Phone:
+65 6516 1903
Office Hours:
by request (Summer 2021)
Availability:
Outlook Calendar (takes a while to load)
---
---
news
May 27, 2021
Got tenure!
May 24, 2021
Our paper on Cyclic Program Synthesis has received PLDI 2021 Distinguished Paper Award!
Apr 20, 2021
Looking forward to serve on the programme committees of International Symposium on DIStributed Computing (DISC'21) and of the 3rd International Workshop on Formal Methods for Blockchains (FMBC'21). Make sure to submit your papers on (verified) distributed systems, blockchains, and their applications for quality feedback (and, hopefully, publication)!
Apr 12, 2021
Our PLDI'21 paper on smart contract sharding with static analysis is now available.
Feb 26, 2021
Two papers (conditionally) accepted at PLDI'21:

The paper on Practical Smart Contract Sharding with Ownership and Commutativity Analysis (co-authored with George Pîrlea and Amrit Kumar) provides the first PL-based approach to parallelise validation of smart contract transactions in Ethereum-style sharded blockchains. Preprint coming soon!
The paper on Cyclic Program Synthesis (joint work with Shachar Itzhaky, Hila Peleg, Nadia Polikarpova and Reuben Rowe) describes the first technique for automatically synthesising heap-manipulating programs with recursive "helper" functions, from declarative specifications, without any other hints.

Dec 11, 2020
I will serve as a Programme Committee Chair for ESOP'22.
Dec 1, 2020
Yutaka Nagashima joins the team as a postdoc. Welcome, Yutaka!
Nov 30, 2020
Our paper on Automated Repair of Heap-Manipulating Programs from Separation Logic-style specifications will appear at VMCAI 2021.
---
selected publications
Cyclic Program Synthesis

PLDI 2021. ACM.

PLDI 2021 Distinguished Paper Award
---